DAF Trucks is showcasing the LF Electric 19-tonner at the Freight in the City Expo at Alexandra Palace next week as part of the drive to cut CO2 emissions and improve air quality. The UK market-leader's new zero-emissions 4x2 rigid is available now for UK operators alongside its CF Electric 6x2 rigid and 4x2 tractor-unit stablemates.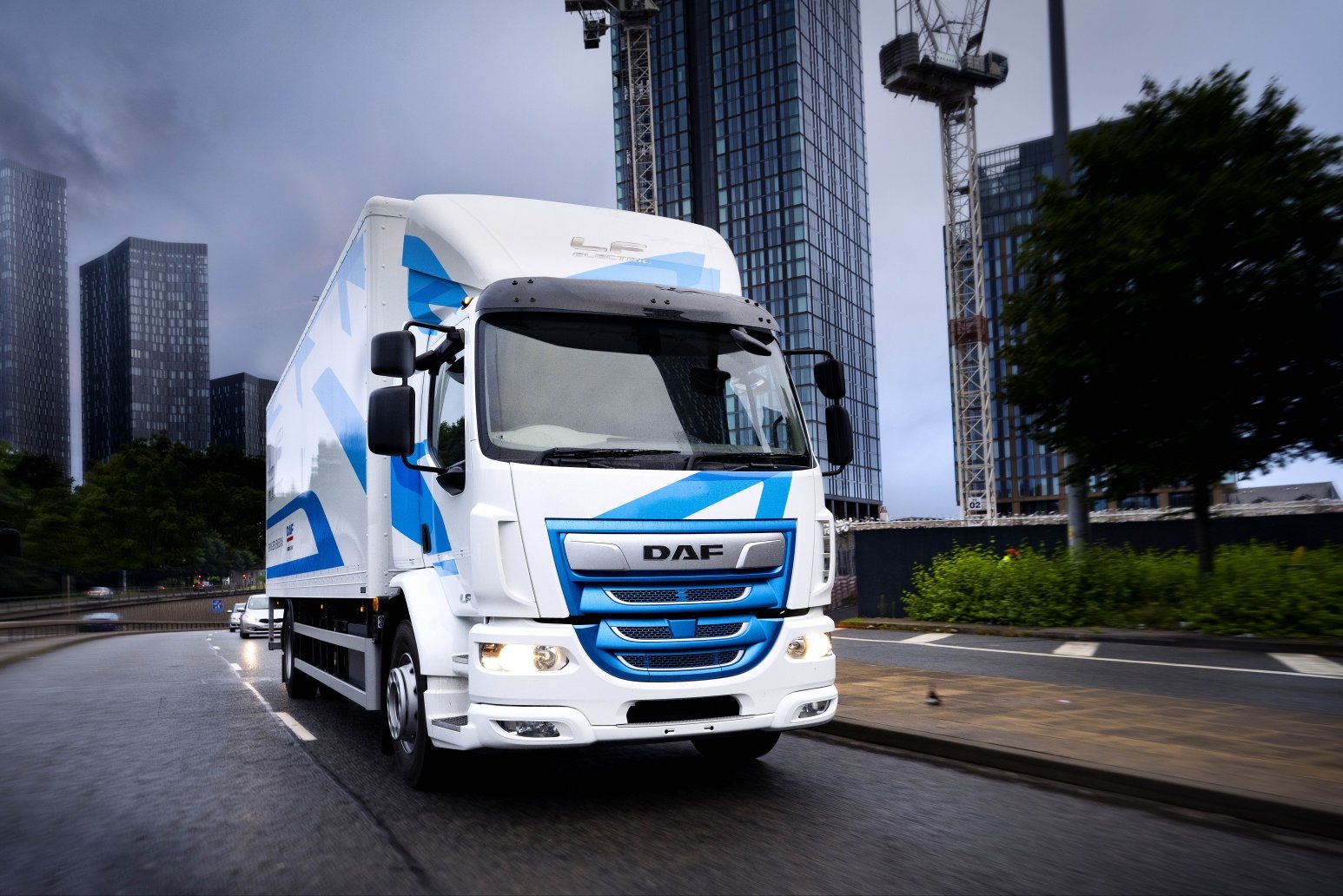 The 19-tonne GVW LF Electric on show – designed and manufactured here in the UK at Leyland Trucks in Lancashire – is fitted with a PACCAR curtain-sided body, also designed and built at Leyland manufacturing facility. Leyland Trucks recently won Government funding to support the creation of an interactive website to encourage the uptake of battery electric trucks. A total of 20 DAF LF Electric 19-tonne rigids will be fitted with data logging equipment and used to support the Department for Transport's (DfT) efforts in supporting the uptake of Battery Electric Vehicles.
The DAF CF Electric is available as a 37-tonne GCW 4x2 tractor for inter-urban roles – typically supermarket work and 'shuttle-type' distribution – and also a 28-tonne (27-tonne in the UK) GVW 6x2 rigid for utility applications, primarily as a refuse collection vehicle, and also for more general, heavier urban distribution needs.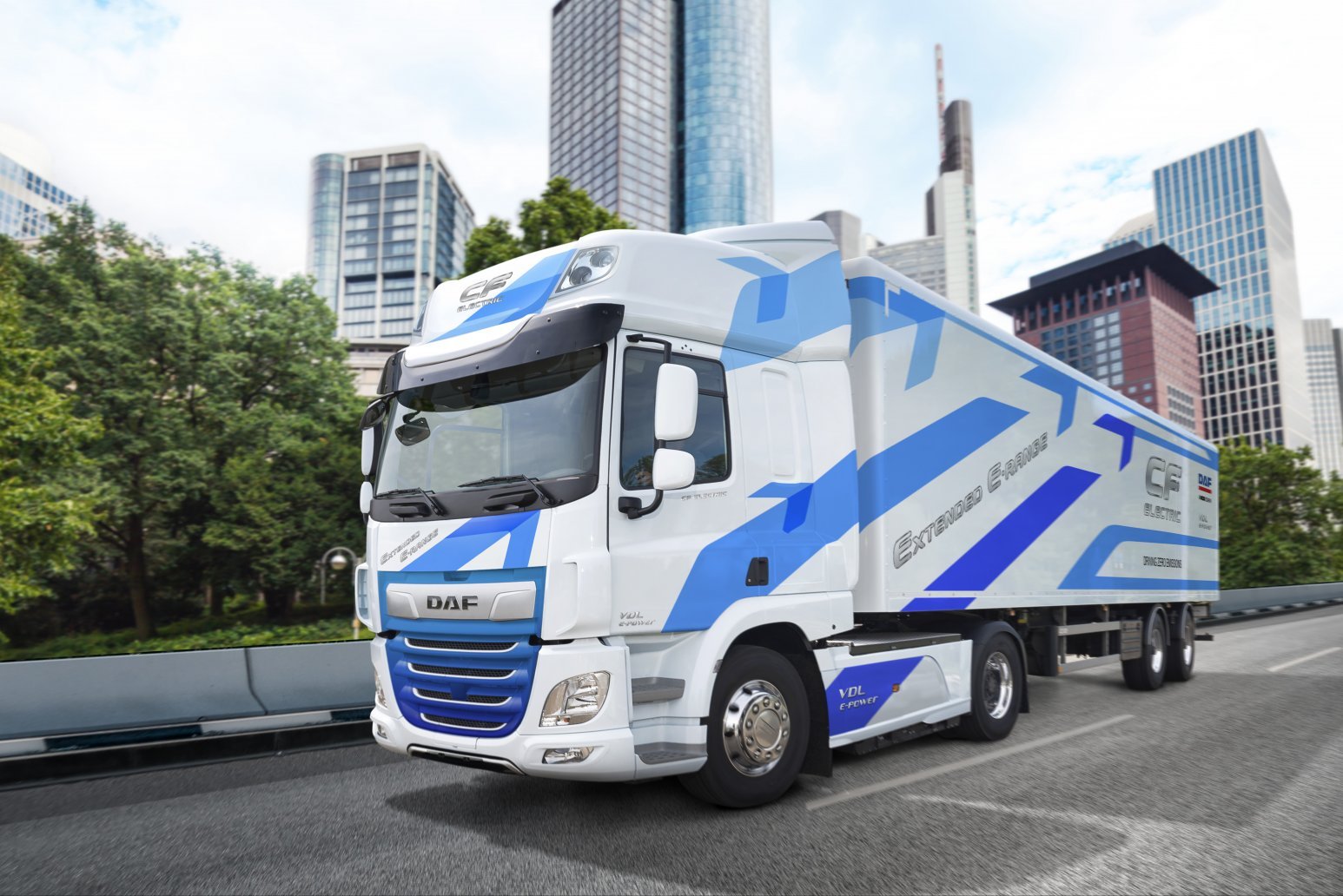 FSEW's new DAF CF Electric trucks represent the company's first major step towards its objective of switching to a fleet-wide zero-emissions transport operation. In collaboration with decarbonisation specialists, Egnida, and DAF Trucks' own electric vehicle experts, the partnership embarked upon a month-long, end-to-end appraisal of all aspects of FSEW's business, encompassing detailed journey analysis and comparison of potential vehicle and charging options, including ongoing support capability.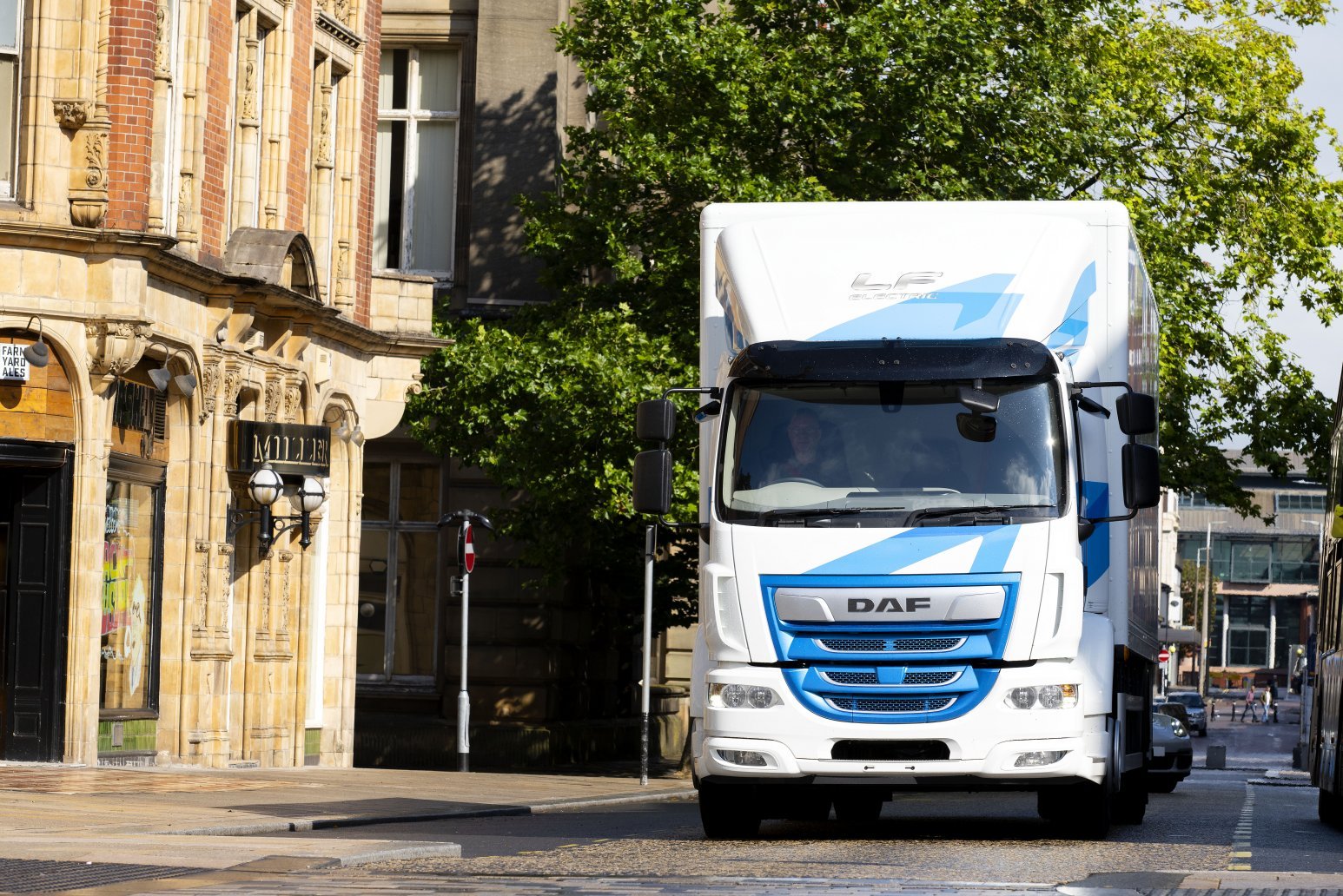 DAF LF Electric at Freight in the City Expo
DAF LF Electric | 'FA' rigid 19-tonnes GVW
Chassis: 4x2
Wheelbase: 5.3 / 5.8m
Weight rigid: 7300kg
Electric motor: 260kW
Torque: 1,970 Nm
Battery capacity: 282kWh (254kWh effective)
Range fully charged vehicle: up to 280km
Quick charge batteries: 60-minutes (at 150kW)
The DAF LF Electric provides 260kW of nominal power (370kW peak) and nominal torque of 1,970 Nm (3,700 Nm peak). Power comes from a lithium iron phosphate (LFP) battery pack with a gross energy content of 282kWh (254kWh effective) providing the truck with a range potential of 280 zero-emission kilometres. The DAF LF Electric on display, complete with PACCAR curtainsided body and tuck-under tail-lift, offers a payload of 9100kg, sufficient for most urban distribution applications.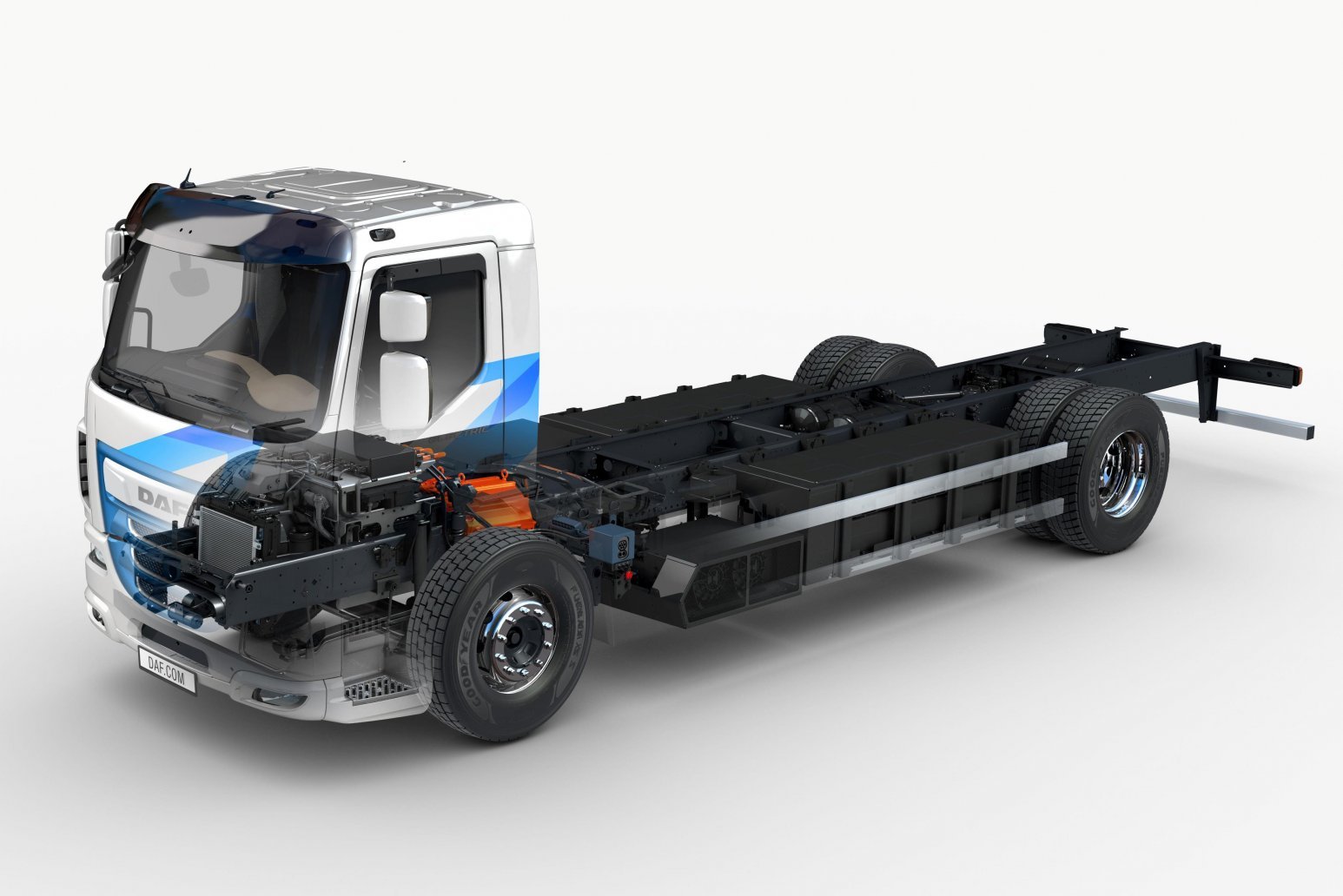 DAF uses Lithium Ferro Phosphate (LFP) batteries for its electric truck range. This latest generation technology contains no cobalt or magnesium, offering operators even higher sustainability credentials. They are better packaged to provide a higher energy density per litre, while chemical make-up ensures high thermal safety characteristics. DAF Trucks' LFP batteries come with a warranty of at least six-years, underlining the company's confidence in terms of performance, durability and safety.
A special feature of the new DAF LF Electric is the 'Combined Charging System'. This allows the truck to be charged through regular power networks and is ideal when the truck returns to home base at the end of the day. Through slow-charging (400V AC, 22kW, 3 phase), the battery pack can be charged from 20% to 80% in 6.5 hours. A full charge (0% to 100%) takes up to 12-hours. If dedicated equipment is available, fast charging the batteries (650V DC, 150kW) is complete in only 60-minutes from 20% to 80%, or two-hours for a full charge.
The DAF LF Electric is available with an optional 400V e-PTO for auxiliary equipment such as an electric cooling installation or electro-hydraulic crane, thus eliminating the need for a separate generator and resulting in a full zero-emission distribution truck.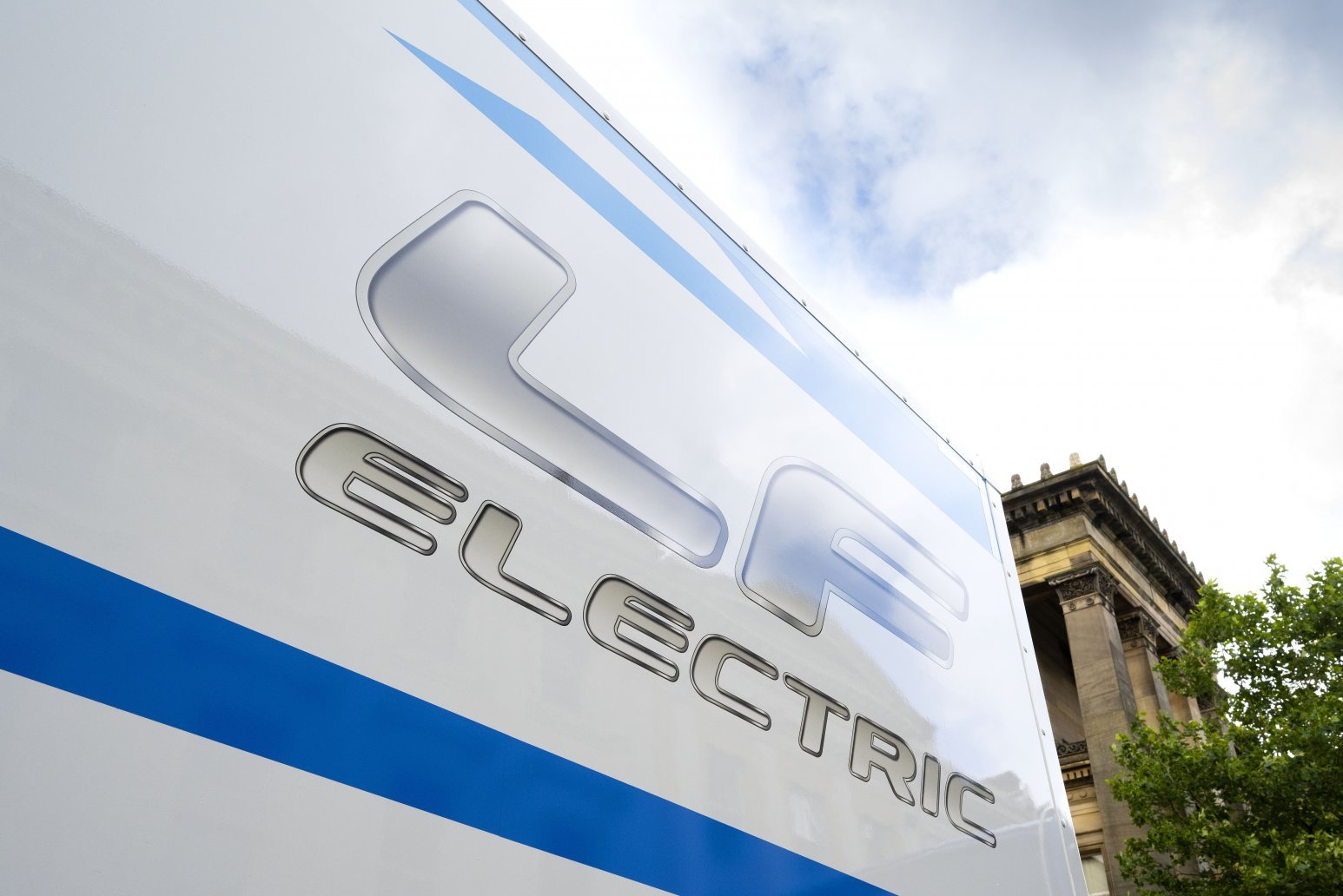 PACCAR battery-charging solutions
DAF Trucks has also brought to market a full range of fixed and mobile battery-charging solutions to support its new LF Electric and CF Electric trucks. The range of PACCAR battery-chargers may also be used with other electric commercial vehicles, including vans.
Fixed charging stations are available with power levels ranging from 20kW up to 360kW. To provide maximum flexibility, a range of mobile battery-chargers are offered with power levels from 24kW up to 40kW. Charging capability of between 20kW to 50kW can support the daily operations of an individual truck charged during the evening or overnight.
The complete range of electric vehicle charging stations is backed by a two-year warranty.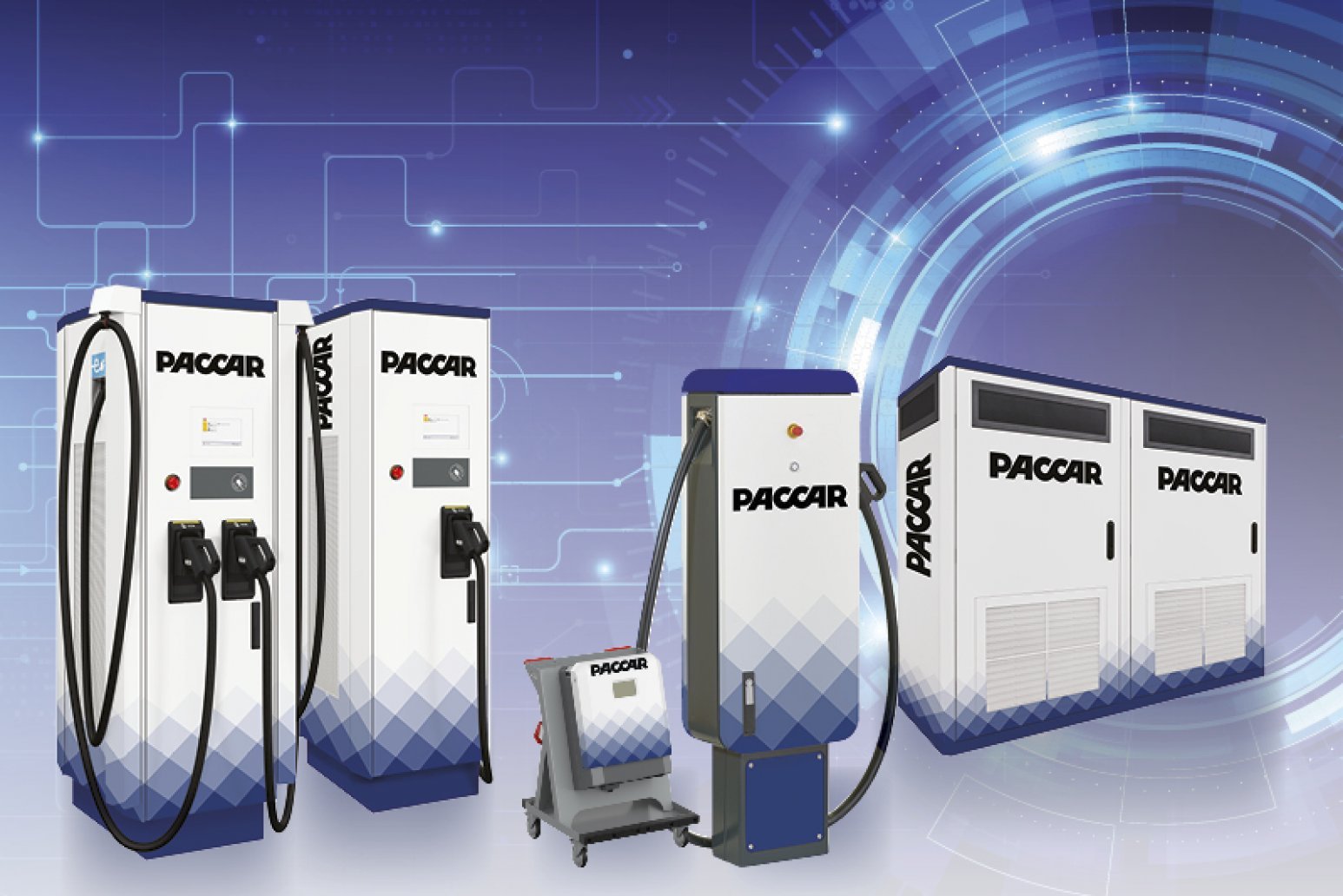 HVO – dramatic CO2 reductions…for existing vehicles
DAF Trucks remains a firm proponent of HVO (Hydro-treated Vegetable Oil) as an immediately available 'drop-in' fuel which requires no vehicle modifications, or alterations to service intervals, and which can deliver a 90% reduction in CO2 emissions from well-to-wheel.
HVO fuel serves as a practical solution for operators who wish to cut CO2 emissions without incurring high levels of capital investment or expensive vehicle adaptations, and where running costs are predictable and manageable. HVO is an aromatic-free paraffinic diesel marketed as Green D by renewable fuels specialist, Green Biofuels. HVO and GTL (Gas-to-Liquid – another paraffinic fuel with the same clean burning properties but produced from natural gas) are certified for use in DAF Trucks' entire range of LF, CF and XF vehicles – and also New Generation DAF XF, XG and XG+ vehicles.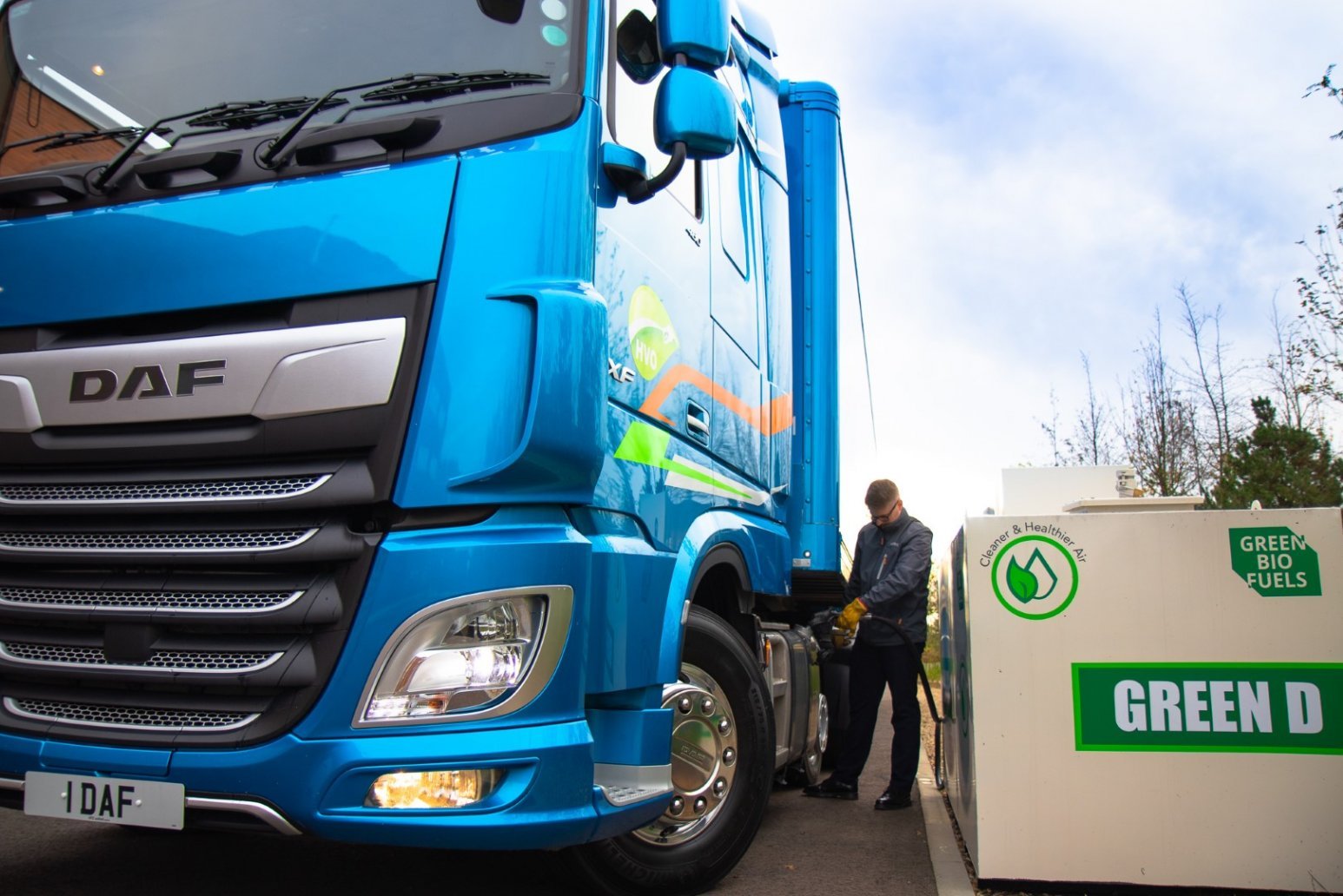 Phil Moon, DAF Trucks Ltd.
T: 07802 612172
M: philip.moon@daftrucks.com